'It was a fantastic day with lots of innovative ideas from across the care sector.'
'It was brilliant. So many great businesses and organisations.'
'Wow what a great event, we now have a demo booked for a new care management system, new insurance brokers and booked a new trainer in for next week! Huge thanks from the Maids Care team.'
These were just a few of the comments we received after our exhibition in March 2019 & 2020, the first care show to have taken place in the South West since 2008.
For 2023, the South West Care Exhibition will be bigger and better, aptly rebranded to the Care & Occupational Therapy Show, with space for almost twice the number of exhibitors as 2020, a great proportion of which have already been filled by repeat bookings.
Among them are certain to be organisations that will be bringing along innovative products and services that will not have been showcased in the South West before. Attending the show is your chance to be among the first to benefit from and be inspired by the amazing innovation that will be on display.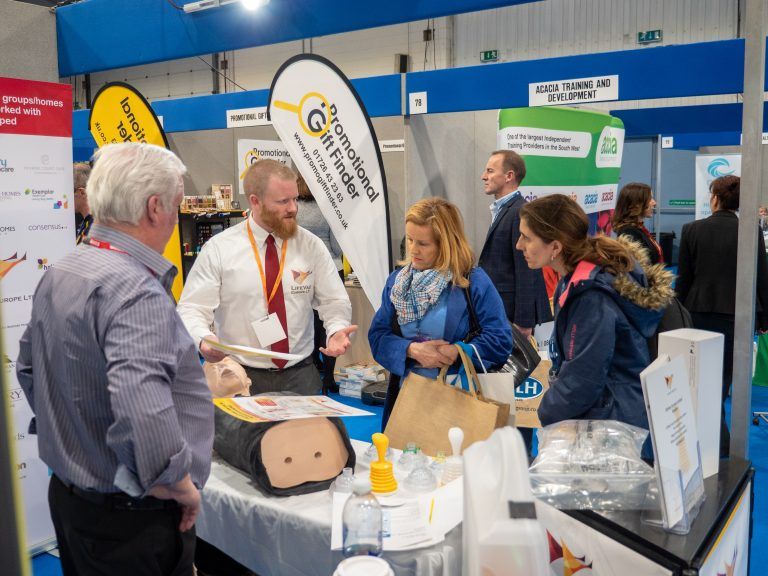 See the technology in action and learn how it can benefit your business. Meet decision-makers and make connections with those who might just be the ones to help grow your organisation and enhance your career.
You'll be able to discuss any proposed projects with experts in the industry and leave with a clearer vision of how to make your goals a reality. Think how amazing that will be!
More than anything, the Care & Occupational Therapy Show 2022 will be a day of celebration of the very best the South West has to offer the care industry.
Why wouldn't you want to attend? Click to book your FREE tickets. Thinking of exhibiting? Hit the Book a stand button