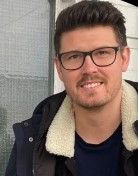 Ryan Gordon
Why choose postural support – A guide to pressure care products and services.
Pressure Care Management have been specialising in bespoke products and services for over 20 years. In this talk, we discuss why postural support matters, ways to prevent pressure sores forming and offloading body weight, the importance of seating assessments and promoting patients wellbeing and quality of life.
Speaker Bio:
Ryan Gordan is one of PCM's seating specialists. With years of working closely with healthcare professionals, Ryan has a wealth of knowledge in postural support. Delivering bespoke assessments for even the more complex needs and conditions.