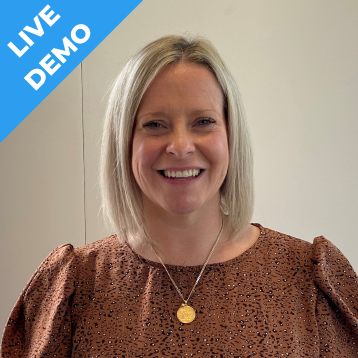 Danielle Harrison
Innovating pressure ulcer risk assessment- combining science and technology
Join us to learn how the Provizio SEM Scanner uses innovative technology to minimise pressure ulcer (PU) incidence. Find out more about the science behind this technology (sub-epidermal moisture) and how it identifies the risk of pressure ulcers developing, 5 days earlier than visual skin assessment, regardless of skin tone*. As it indicates which patients are high or low risk, it enables more effective and efficient use of resources and interventions. There are over 130 publications and presentations supporting the clinical outcomes, which in long term care settings, show a reduction of PU incidence of 86%*.
*References at arjo.com/semscanner
Speaker Bio:
Danielle Harrison, National Sales Manager at Arjo, has over 15 years' experience in medical devices. She has a passion for pressure ulcer prevention through early detection leading to improved clinical and financial outcomes for customers and a better experience for patients. She is currently working with a number of customers across all care settings to support in the reductiom pressure ulcer incidence.