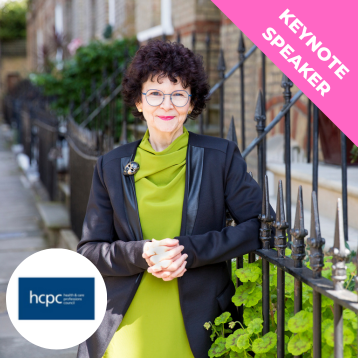 Christine Elliott
Chair
,
Health & Care Professions Council
Mobilising the Patient Voice in healthcare regulation
This session explores how regulators could combine forces to find ways of working that avoid the recurring problems within patient care inhibited by silo working, hierarchy and
status, poor communication, lack of interdisciplinary working, patient interventions instead of interaction, lack of candour and a failure to apply lessons learnt.
Speaker Bio
Christine has been the Chair of the Health and Care Professions Council since 2019. She has considerable experience in leading, and leading change, in complex public and private
sector organisations. Christine chairs the Advisory Board of Positive Planet UK, which focuses on supporting diverse entrepreneurs to mitigate climate change.
She chairs Sonas Group, an international wellbeing community for creating workplaces where employees thrive, and is an international mentor for ExCo Group: She was previously the Chair of Borough Market and the Interim Chair of the College of Policing. She has been an advisory board member of Convergence tech, a digital transformation group headquartered in Toronto. Christine's Chief Executive roles included Bletchley Park, regenerating the now internationally renowned, award-winning site; and Institute for Turnaround, a leading source of transformation knowledge.