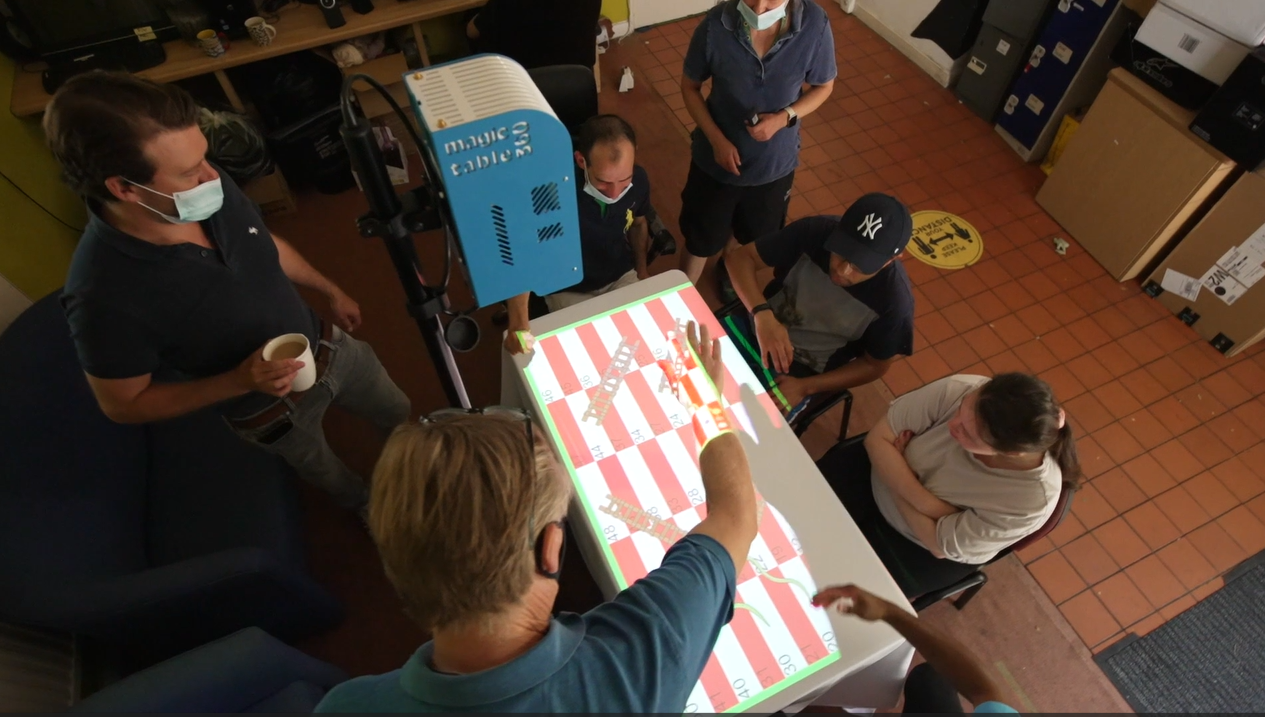 What if there was an engaging, safe, and incredibly effective way to support people with their long-term rehabilitation goals, giving Occupational Therapists a powerful tool to help enhance care outcomes?
Now there is - it's an activities service called the Happiness Programme - and it's already being used by many OTs, NHS trusts and hospitals across the UK including St George's (London), North Bristol NHS Trust, Sheffield Teaching Hospital and Birmingham and Solihull Mental Health Trust.
The Happiness Programme uses interactive light technology to deliver improved care outcomes by focusing on key aspects of wellbeing - specifically by reducing falls and PRN medication and improving nutrition and hydration.
Our interactive light projector can be used on tables, floors, walls, ceilings and beds.
Find us at stand 142 to see the Happiness Programme for yourself!
Address
Piper Business Centre
220 Vale Road
220 Vale Road
Tonbridge
Kent
TN9 1SP
United Kingdom