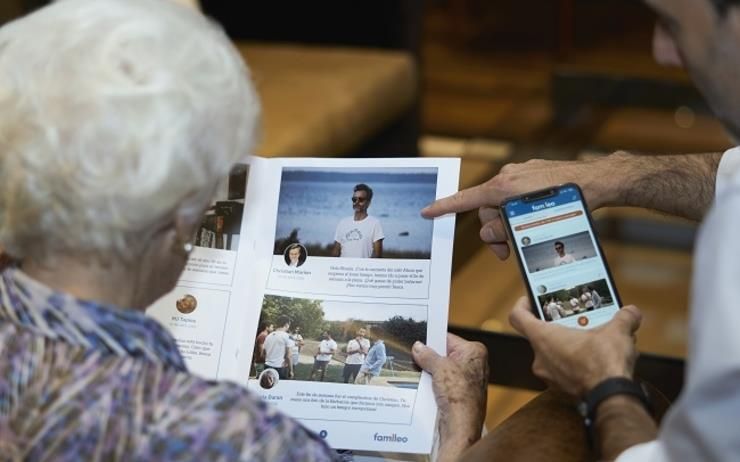 Creating Meaningful Connections.
Enhance resident experience in your care home with tools that provide meaningful engagement and keep families, residents and your team connected.
By combining a digital platform and a tangible ressource Famileo is adapted to everyone.
Having been in the UK for a little more than 2 years, we work with around 250 care homes, and have started gaining recognition with the CQC who have noted our service as Good Practices found under the fields of Responsiveness and Caring.
We have also recently received a European Union recognised Certificate for our work in the fields of Dementia Research.