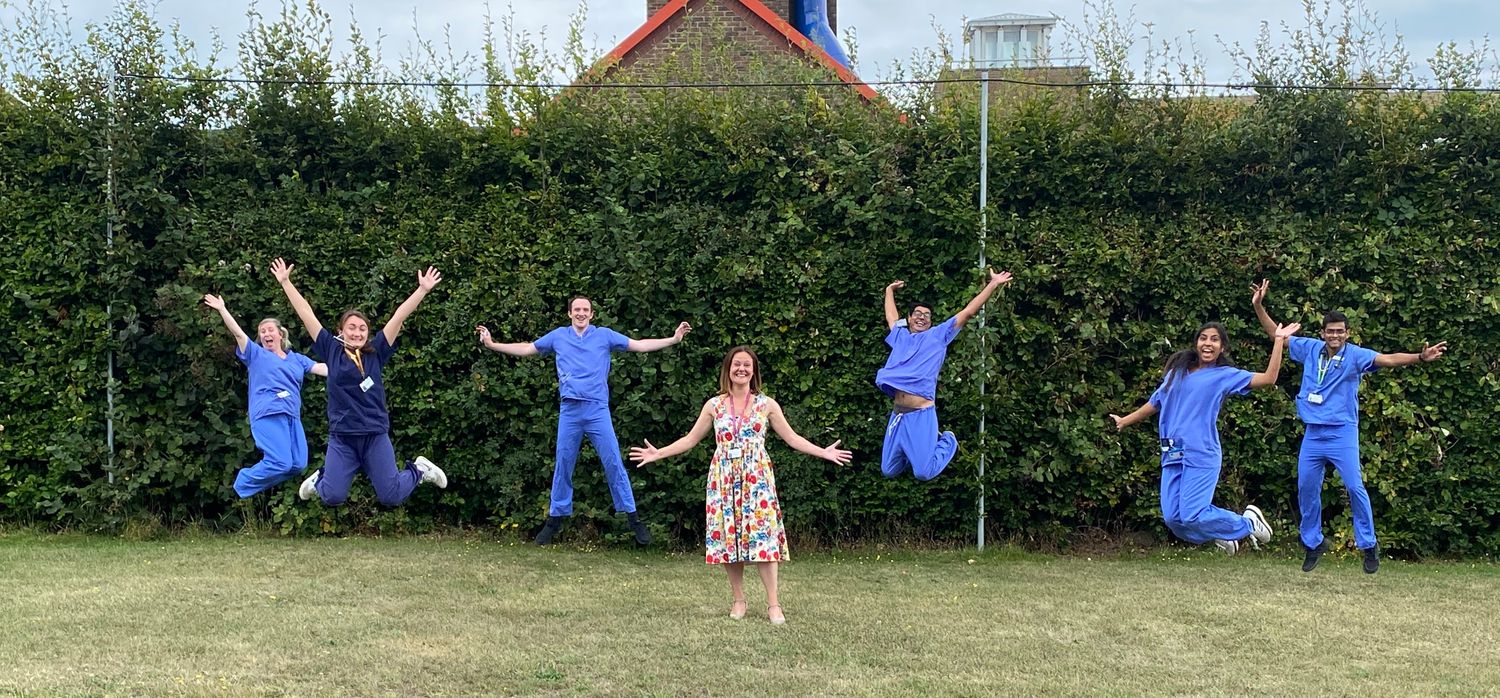 Our mission
Outstanding care for people in ways which matter to them.
Our vision
Dorset County Hospital, working with our health and social care partners, will be at the heart of improving the wellbeing of our communities.​​​
Our values
The first step in our People Strategy was to agree our Trust values. Thanks to the feedback we received, each of our values — Integrity, Respect, Teamwork, Excellence — truly reflect what we all feel is most important.
Underpinning each of our values is a set of behaviours that we all sign up to - The DCH Way, that's what we all expect to see in each other and the way that we pledge to behave as we go about our work within the Trust.
As work continues, we will see our values becoming part of everything that we do, including recruitment, appraisal, Trust induction and leadership development.
Trust profile
Dorset County Hospital was established in 1991 as part of a long–term project to bring together all the local services for acutely ill patients onto one hospital site. Our hospital, just outside Dorchester town centre, was completed in 1997.
We were awarded Foundation Trust status in June 2007.
Our busy, modern hospital provides a full range of district general services, including an accident and emergency department, and links with satellite units in five community hospitals.
We are the main provider of acute hospital services to a population of around 300,000, living within Weymouth and Portland, West Dorset, North Dorset and Purbeck. We also provide renal services for patients throughout Dorset and South Somerset; a total population of 850,000.
Our 3,000 staff work in GP surgeries, schools, residential homes and people's own homes as well as Dorset County Hospital and the community hospitals.
Dorset County Hospital has around 350 beds, seven main theatres and two day theatres, and has been designed with a major commitment to Public Arts in Hospital. Related services are grouped into three connected wings: North, South and East.