Big Box Design
Big Box are our preferred partner for graphic design for the Care & Occupational Therapy Show 2023!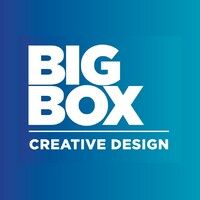 At Big Box Creative Design we want to help you communicate with your clients and customers with ease.
Whether you're a new business preparing to launch, or looking to take the next step by rebranding your company - we can help realise your goals. From producing an impactful brochure to designing engaging content for you to post on social media - we're a team of creative problem solvers who can assist with your design project, no matter the size, scope, or budget.